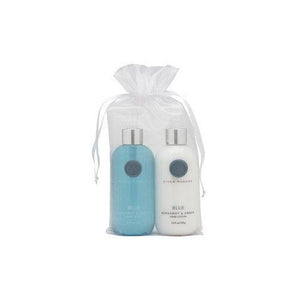 Niven Morgan Blue Hand Soap & Lotion Set 9.5 oz.
Regular price $40.00 Sale
free shipping on all orders
Product Description
A fresh, intoxicating fragrance, Niven Morgan's Blue evokes visual stimuli: a perfect sky reflected in the melted sapphire of a calm sea, these primary blues expressed in an elixir that blends exotic tropical woods and warm amber spiced with mandarin, bergamot and the bright tang of lemon. For men and women.