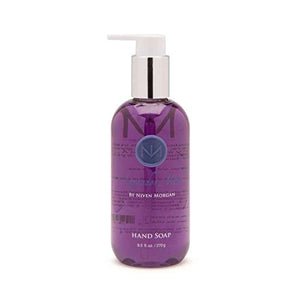 Niven Morgan Lavender Mint Hand Soap, 9.5 oz.
Regular price $20.00 Sale
free shipping on all orders
Product Description
Invigorate your senses with our Lavender Mint. Relax, breathe and enjoy this unique herbal blend. Fresh, cool mint is blended with lavender, clary sage, and spearmint to evoke an uplifting and aromatic scent.